We fully comply with the requirements that determine quality child care.
Licensed
We are appropriately licensed and registered per the state of Virginia's requirements.
Curriculum/activities
We have an age-appropriate programs tailored to each individual child's needs.
No Violations/Complaints
We have no licensing violations or complaints in our history.
Safety
Our building is equipped with smoke alarms, fire extinguishers and fire alarms. We have emergency routes posted in every room.
Hygiene
We devote extreme care to maintaining very high standards of neatness and cleanliness.
Child to staff ratio
We are well staffed, so your children are well supervised at all times.
Encourage Unscheduled Parental Visits
We invite parents to drop by during the day to check on how their children's day is progressing
We also have a disaster plan in place and a shelter area in case of a natural disaster. Our Mat trained staff can also give any needed medication to your child.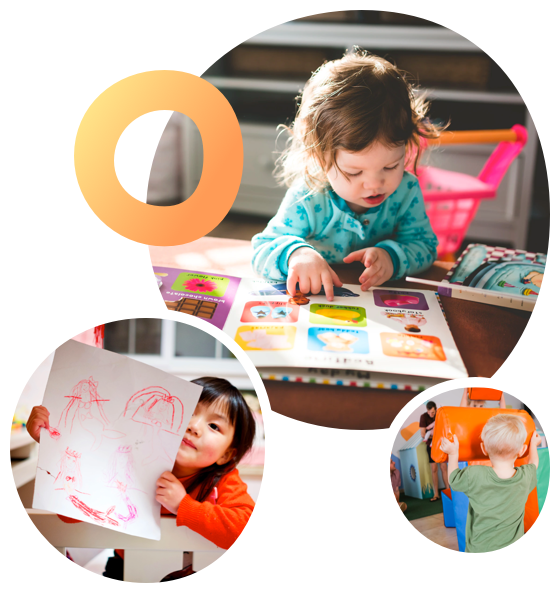 We fully understand that good daycare is one of a parent's main concerns. At Childhaven Pre-School & Daycare LLC, we strive to meet and exceed every parent's expectations.

Your children will be happy to be dropped off at our daycare, and you will be comfortable dropping your child off too!

Working in close partnership with parents, Childhaven Pre-School & Daycare LLC creates a warm, nurturing atmosphere where children thrive. Learning is accomplished by allowing each child to develop and learn at their own pace without undue pressure.

In order to develop social skills and teach children how to build healthy relationships, Childhaven Pre-School & Daycare LLC encourages age-appropriate activities that require interactive skills. Children learn to share and play together in an atmosphere of cooperation instead of competition.

Whether you have a full-time job and need to place your child in top-quality daycare, or if you need to have some time to yourself, knowing that your child is safe, entertained and learning at the same time, Childhaven Pre-School & Daycare LLC is your answer! Call us today to schedule an appointment.